James Maiden Holiday Park
(TWO PARKS MADE INTO ONE, ONE SIDE IS PET FRIENDLY-THIS ONE -
OTHER IS NOT
This is a Premier park, with 2 swimming pools, lake, mix of camp kitchens,
Marina and boat Ramp, Tennis courts & giant jumping pillow
all Murray River front - and magnificent mature Red Gums
Moama NSW Site 127, (over the bridge from Echuca)
....Park Map....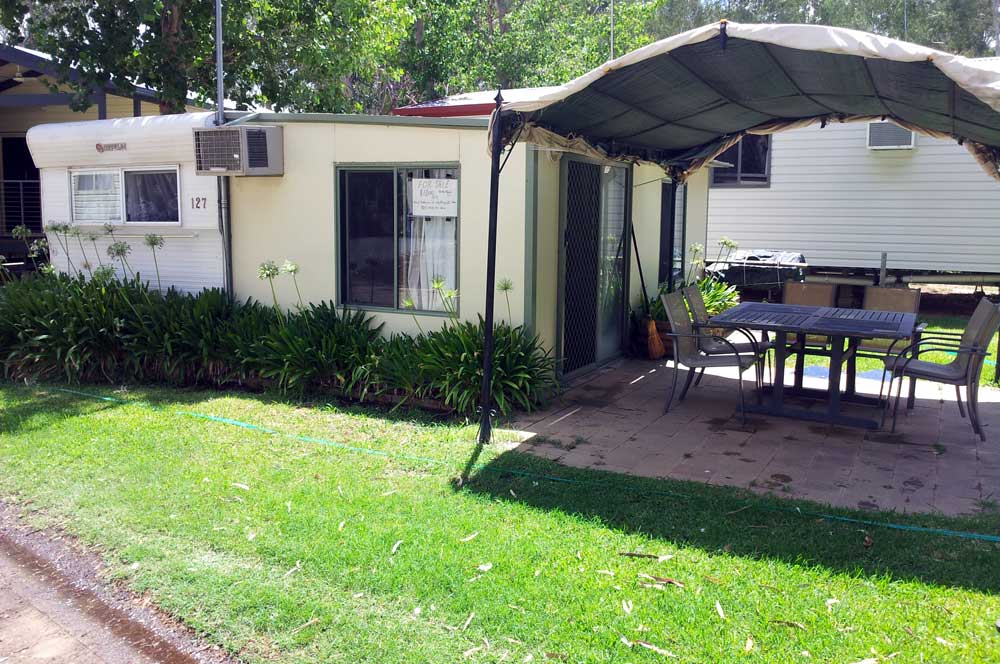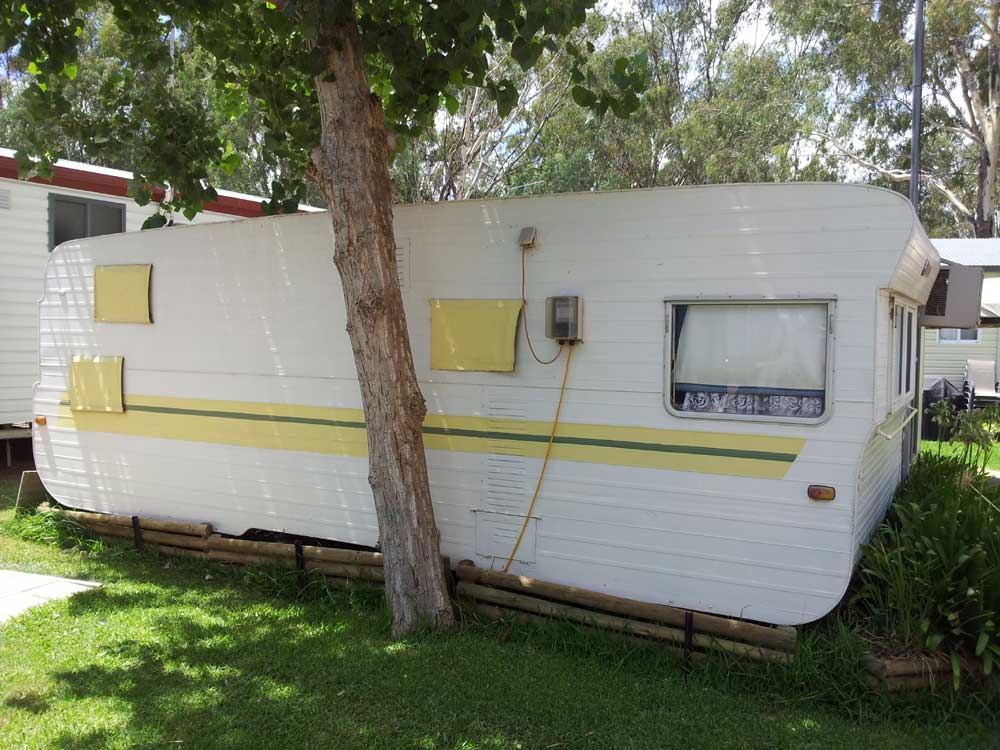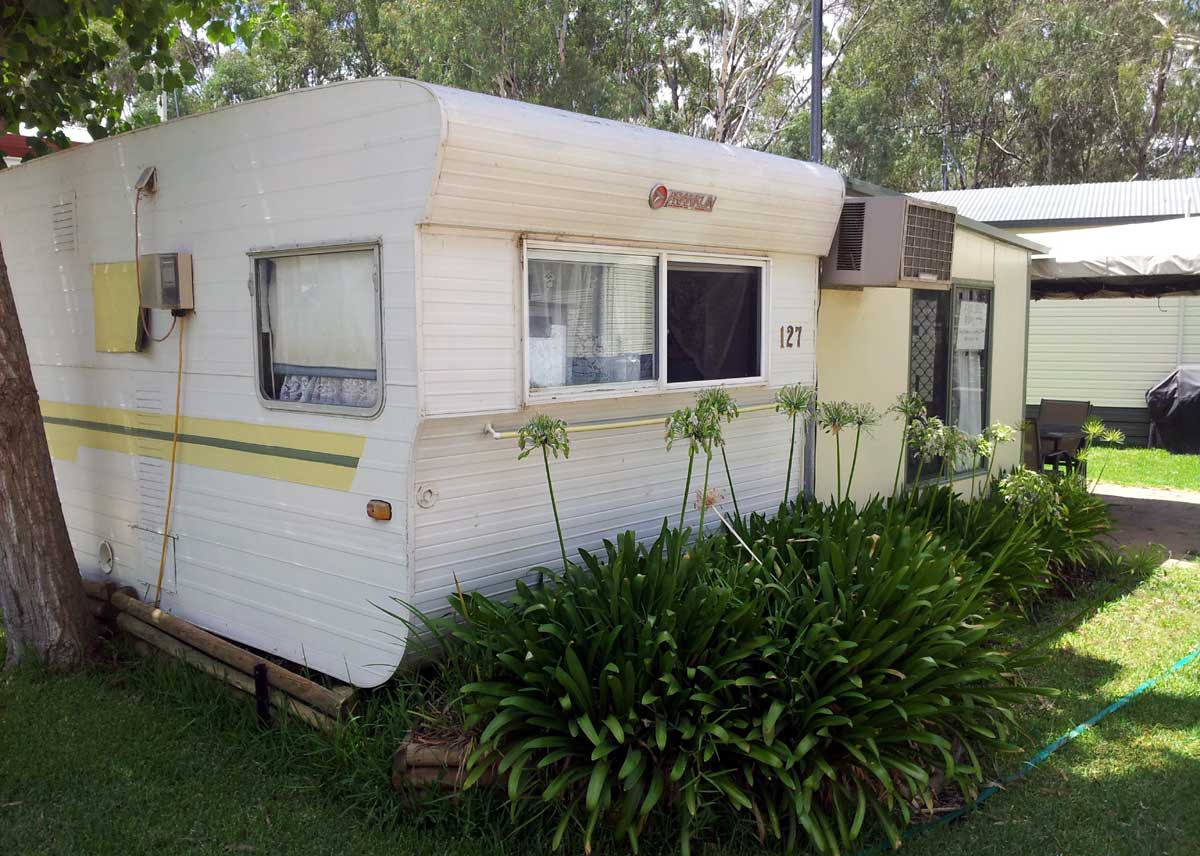 ..one row from the river, and can be seen from site; .
lease renewed every July 1
(present lease expires June 2016) I have been here over 4years, and family before me over 15 yrs. I t comes complete with furniture, TV,bedding and cooking, cutlery and essentials ideally for a family of 2 adults-2 kids, but may sleep 6, 2 in double bed, one in single bed, 2 in open couch and 1 in second couch.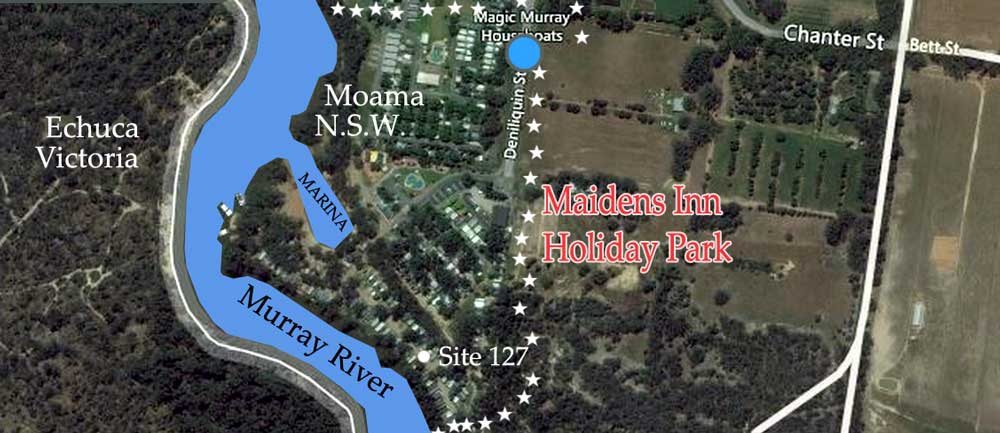 (applicants need acceptance by Park Management,
Park fees for 4 nominated people around $1476 paid quarterly ...$1344 site fees and $132 for power... -that is what I just paid for the period Jan 1 to March 31st. WATER IS FREE...;
This entitles the nominated people to stay there up to 6 months in any year, in any combination of periods, not exceeding one month at a time.... but not lving there FULL TIME.
VAN, ANNEX and few contents INSURED WITH GIO for $17,000
new premium of $382- paid (Feb 2015)
Site is grassed, paved around a pergola style structure, with two small garden enclosures.
Franklin Tandem (4 wheels- satisfactorily moved a few klms 4 years ago ) caravan, somewhere in the region of 1980 vintage, that has been refurbished inside, (painting, new electrical wiring, carpeting, air conditioned, private toilet area and shower recess and privacy concertina door.........
with a modern 6-8yrs aluminium Annexe of the same size, approx 6 metres...Sale with all fittings and appliances that include
AS NEW fridge, freezer, wash-machine,
Older but in good working order 2 air conditioners, in van and in annex, perhaps need re gassing for xtra cooling
(one Kelvinator and the other Westinghouse),
2 fans and 2 heaters,
TV, shown in picture (Flat screen Phillips with digital set top box)
with good professional outside aerial
hot water service unit ....
It has no inbuilt cooker but a professional 2 element electrical stainless unit that sits on top, together with microwave, another oven and lots of other electrical kitchen appliances.....
sleeping accommodation for 6 (double bed and single, 2 couches-1 can open up) outside setting of table and 6 chairs, etc, etc.

See a SLIDE SHOW OF THE PARK


(opens new window)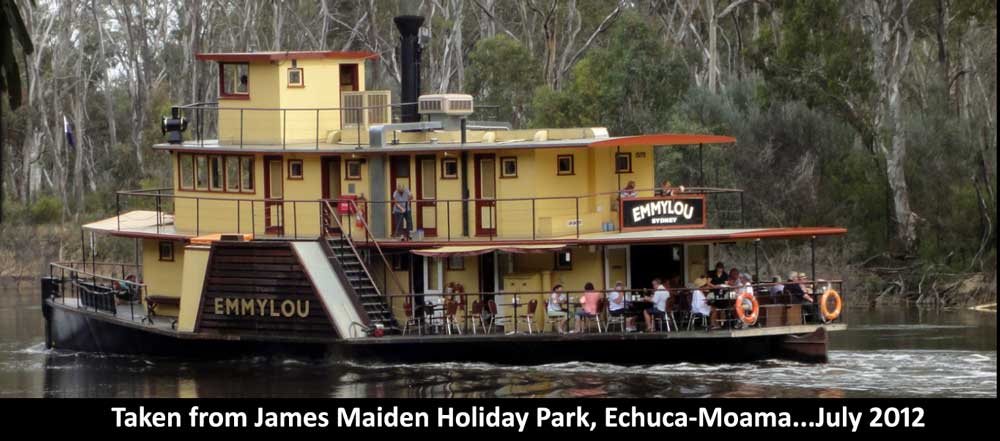 (Pic taken by me right in front of the annex)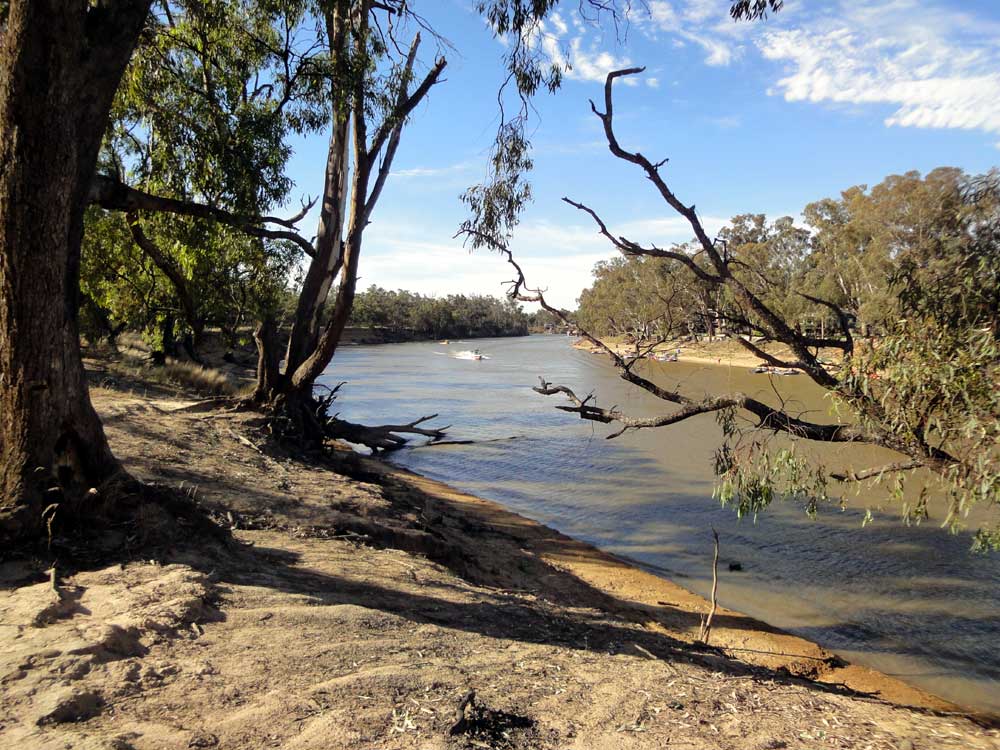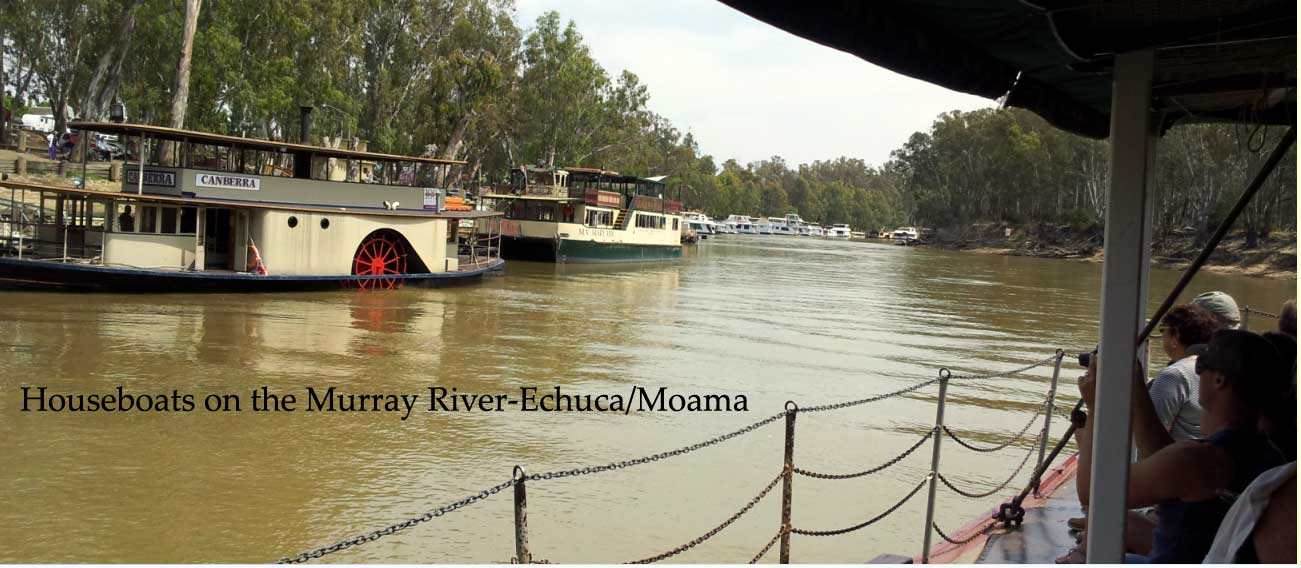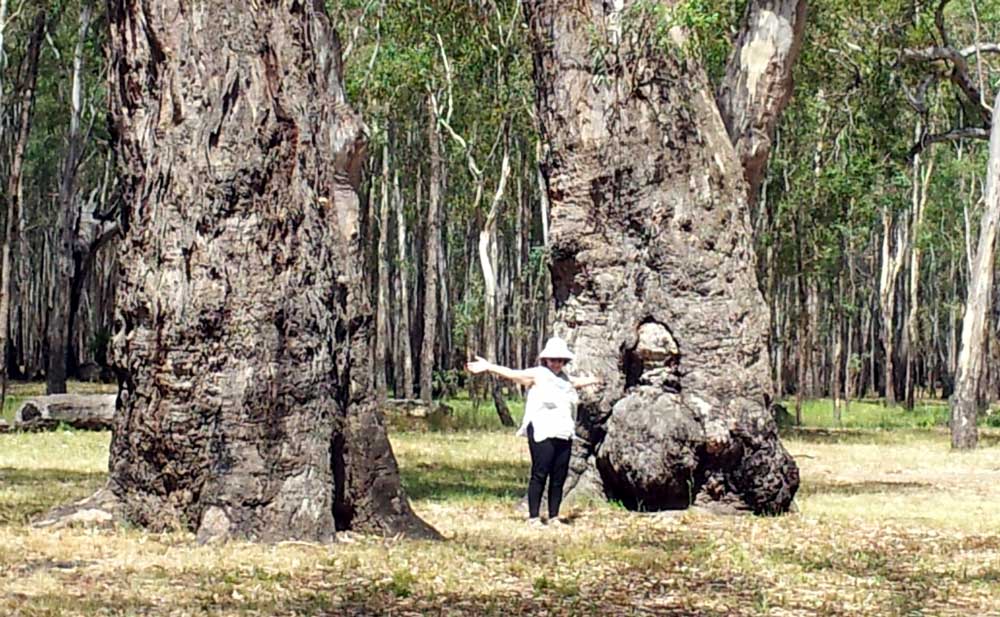 Very old and giant red gums up river at Barmah National Park (abt 30 mins)